Passionate
professor of anthropology
on January 31st 2007 surprised the Internet community, but mostly himself, by the net effect that his educational video experienced. Even today, after 3 months he is still creating the history of the video Net sphere. So what really happened, why and how? What were the conditions? What is the message what are the consequences?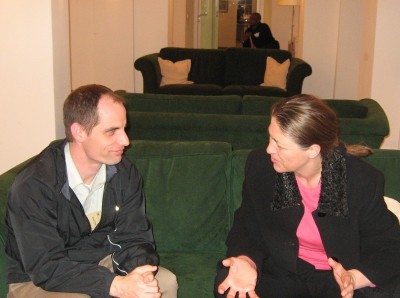 In 14 days from an excellent anthropology professor to a number one Net 2.0 story.
Why?
Just trying to raise the awareness really. I just wanted to show how the web 2.0 looks like. Wanted to get people to innovate on the Net. To make people to see possible challenges. To make people start thinking about the social impacts of the Net, specially Net 2.0
How?
Well, I was really plying with this challenge of effective communication for a while. It took me almost a year to conceptualize the idea. First I was trying to write an academic paper. But it was difficult to express this dynamic and visual medium in writing. So I started thinking about animation that I often use to support my lectures. And one morning the vision came clearly through. And the video was born. I worked 3 days almost with ought any sleep. I was recording a screen after screen, trying to put steps together. Trying to tell a story. I really wanted to show the back "stage". From a point of view of the code. To point out the new developments.
Day1 (Jan 31st 2007):
The video was posted on YouTube … I did not tell anybody… After a few hours I sent mail to 10 colleagues to get their opinion… in the evening one of them forwarded the mail to one of her colleague and the movement had started…
Day2:
The next morning it had 100 views. I got very excited. I was telling my students about the progress. I was very trilled thinking that 100 people saw my video. 100 views were really great.
Day3:
The next morning there were 300 views, in the afternoon 500 views and e-mails from all over the state (it went through the local networks and reached statewide reach)… And after some colleagues around the nation got in touch with me I started sensing that something is happening. The same afternoon the video got 800 views. That was already exceeding all my expectations. At this point my wife and I were hoping to reach 1000 views and that was my goal.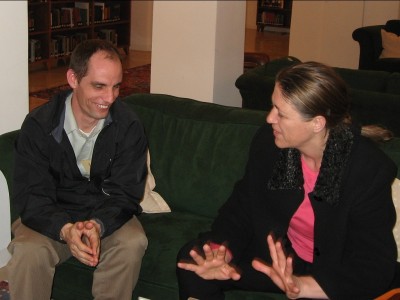 Day4:
And it happened. The next day – by noon there the 1000 views was reached. But I knew that YouTube is refreshing the number of views only every 12 hours, so I started monitoring the statistics on "favorites" are refreshed immediately …there I saw that 8 thousands users marked my video as their favorite. In the evening it was blogged at over 100 places…This was awesome. From that point on I was monitoring and being constantly surprised. Mails started coming in, phone calls…